What is the role of the historical Bauhaus in relationship to current artistic practices and teaching? How can the utopian potential of the Bauhaus be activated for the future?
IMAGINARY BAUHAUS MUSEUM is a collaboration between the international MFA-Programme "Public Art and New Artistic Strategies" at the Bauhaus-Universität Weimar and the Klassik Stiftung Weimar.
Begun in 2015, it was designed as a long-term project with various exhibition locations. During the 2019 Bauhaus anniversary, it was presented in Weimar at the Schiller-Museum (April 3 to June 2) and in public spaces around the city (April to July), and will continue beyond the anniversary year.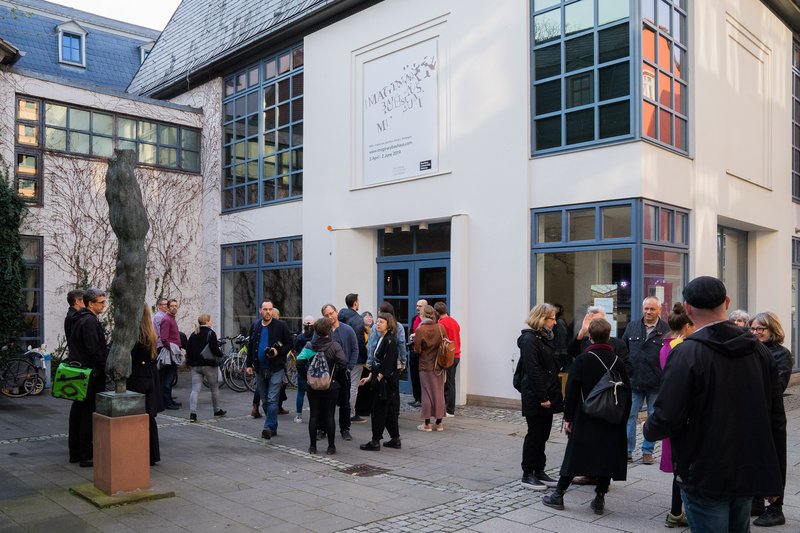 It was with student works that the collection of the historic Bauhaus began in 1919 and with which the Weimar museum director Wilhelm Köhler realized an internationally significant museum policy. In 1925, during the politically forced relocation of the Bauhaus to Dessau, he and Walter Gropius selected 168 works from the workshops for the Weimar Museum.
Today, students, alumni and teachers of the international MFA-Programme are taking up the momentum for research and experimentation in order to test how the utopian potential of the Bauhaus can be activated for a museum collection of the future. Since 2015, the IMAGINARY BAUHAUS MUSEUM project has been tackling the social, economic and political issues of the present at selected exhibition stations in order to imagine 168 artistic works for a future Bauhaus collection. The internationality of the artists with their respective biographies and cultural backgrounds opens up different ways of seeing and acting.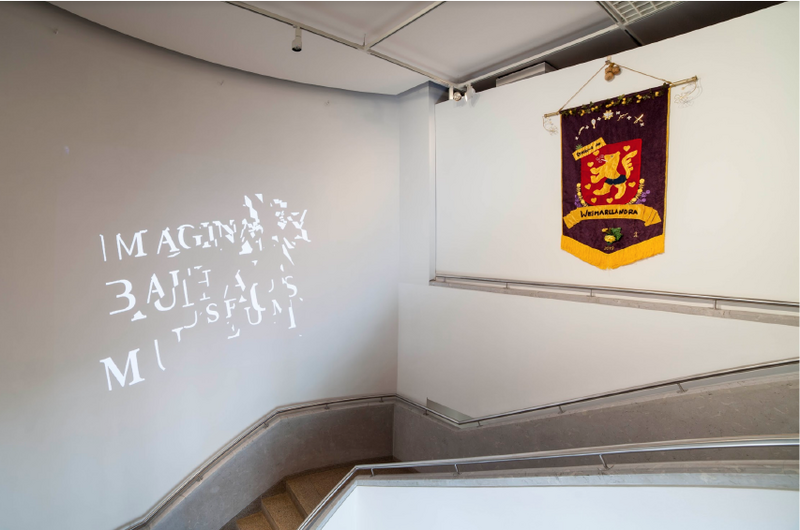 Parallel to the exhibition of the historic collection at the new Bauhaus-Museum, a social utopian museum space was erected inside the Schiller-Museum and in the public spaces of the city. Together with citizens of Weimar and guests new spaces for action in light of global challenges are explored in different artistic forms and media as well as discursive events. In this show, specifically produced works are juxtaposed with a specially arranged exhibition within the exhibition; artistic formats and strategies combine to create a dynamic entity that change over the course of the show.